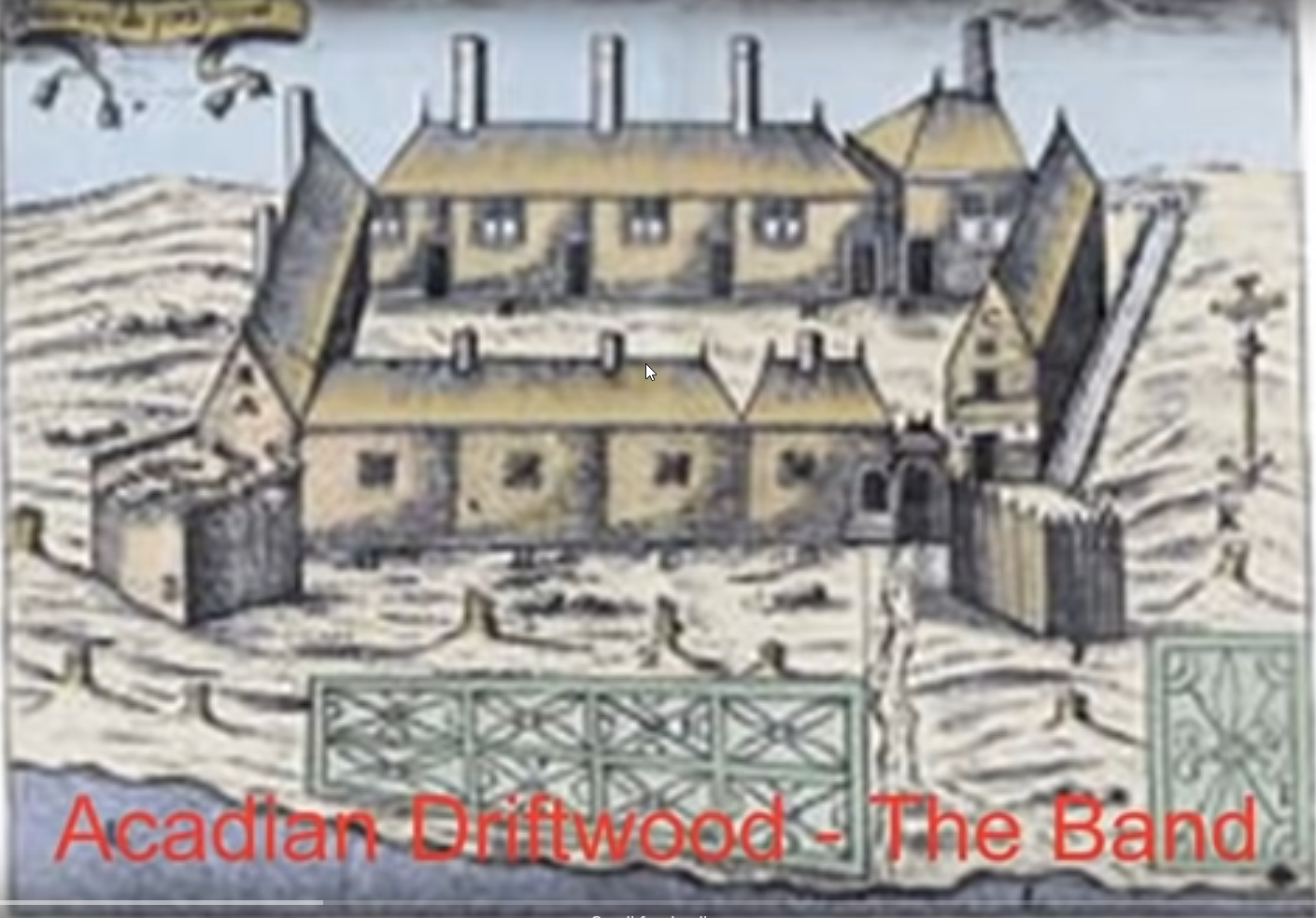 As many of you know, because of the uncertain school situation this year, we have been homeschooling the grand kids. I'm the history teacher at "Pop School," three mornings a week. Recently, we've been studying The French and Indian War. I thought I would supplement the curriculum, and found this gem of a video set to The Band's song Acadian Driftwood, about the British expulsion of the Acadians from New France.
I first heard The Band sometime in the winter of 1968/69. WCAO disc jockey Kirby Scott hosted a show on Friday and Saturday nights -- The Underground Hour -- where you could hear bands that were too "outre" for daytime AM: Hendrix, Cream, Steppenwolf, Strawberry Alarm Clock, Deep Purple, and a host of others whose names and music I have thankfully forgotten.  But one thing I haven't forgotten is the first time on that show when I heard Robbie Robertson's opening acoustic licks on The Weight, and the soulful weariness in Levon Helm's voice.  It was around midnight and I had the covers pulled over my head so my parents couldn't hear my six-transistor radio.  I was surely in my own bed, but the hair on the back of my neck stood up, and I felt that I had been carried to another world, strange but somehow familiar.  From that point on, until they dissolved in 1977, I bought every piece of music they produced, and even that of other artists like John Simon and Jesse Winchester who had a connection to them.  I'm probably one of the few people in the world who became a Dylan fan because The Band backed him.
On a late spring afternoon in 1973, my first year at U.Va., I was lying on my dorm room bed reading The Cavalier Daily and listening to The Night They Drove Old Dixie Down.  The Band had become the soundtrack to my love of American History and Literature, and with them I had wandered the streets of Nazareth, worked a Danville train, and sat in the back row of The W.S. Walcott Medicine Show.  As I perused the pages of our student newspaper,I came across an announcement from the English Dept. about a new major that they were offering, American Studies. It would be an interdisciplinary approach combining American History and Literature.  With the bells ringing from the speakers, and the people singing "na, na, la, na, na, la," I had something of a Michael Corleone "thunderbolt" moment, and thought "of course, that has to be my major. They must have had me in mind when they created it."  Three years later I graduated as part of that first pioneering American Studies group.
Fast forward to 2021, and as I sat at the kitchen table watching the video, and listening to that old, familiar music, and explaining to my grandchildren about "what went down on The Plains of Abraham," I couldn't help but get a little misty-eyed realizing how that music changed my life, and marvel at how it had come to mean something new and wonderful  to me so many decades later.  God speed you Levon, Rick and Richard.  You were better than you knew.
P.S. I actually attended a Billy Joel concert on The Plains of Abraham in Quebec a few years ago.  And . . . there will be a Levon Helm tribute song on our upcoming album. I wrote it six years ago. It's just been waiting for the proper resting place, Keeper of the Past.